"Ride for Red" – Cancer Council Qld event a complete success – 7,021 reasons to celebrate.
"Ride for Red" – Cancer Council Qld event a complete success – 7,021 reasons to celebrate
A very wet Saturday has not deterred the Gronks Social Riders club from running their Third Annual Ride for Red raising much needed funds to support Cancer Council Queensland in their quest to cure cancer.
The gathering at Wamuran saw 43 bikes and numerous cars departing for Blackbutt's Bunya Nut Café for a vanilla slice and coffee.
Raffles were held and from Blackbutt riders arrived at Maidenwell for a buffet lunch, again in support of the Queensland Cancer Council.
Whilst the rain tumbled down at lunchtime the ride to Toogoolawah was mostly dry for an overnight stay and fundraising auction and raffles.
Funds raised combining raffles, auctions and donations along with donations made online through the Do-It-For-Cancer fundraising page totalled $7021.00, a mammoth achievement with having set the goal of $6000.00.
Mr Gary Blake of the Gronks Social Riders Club said "today was very gratifying to see the support from the community." "We decided to hold an annual ride after a very good mate (Red) passed away from brain cancer to assist in some way towards the cure of cancer. Each year we have surpassed the previous year and the Ride for Red will continue for many years to come. The support from businesses and the community continues to grow and without their help a successful event would not be possible, and for that, we thank each and every-one helping to find a cure for this insidious disease."
One of the participants in the ride was Councillor Cheryl Gaedtke from the Somerset Regional Council. Cheryl thanked the organisers, Gary Blake and Helen Weir, "It was such a warm and personal ride to commemorate a dear departed friend. The ride provides Red's family and friends with even more treasured memories and also funds to help combat brain cancer."
The Ride for Red is an annual event and is held on the same long weekend in May every year and the Gronks Social Riders Club extends the invitation to anyone who would like to get involved in supporting the Cancer Council n finding a cure for Cancer.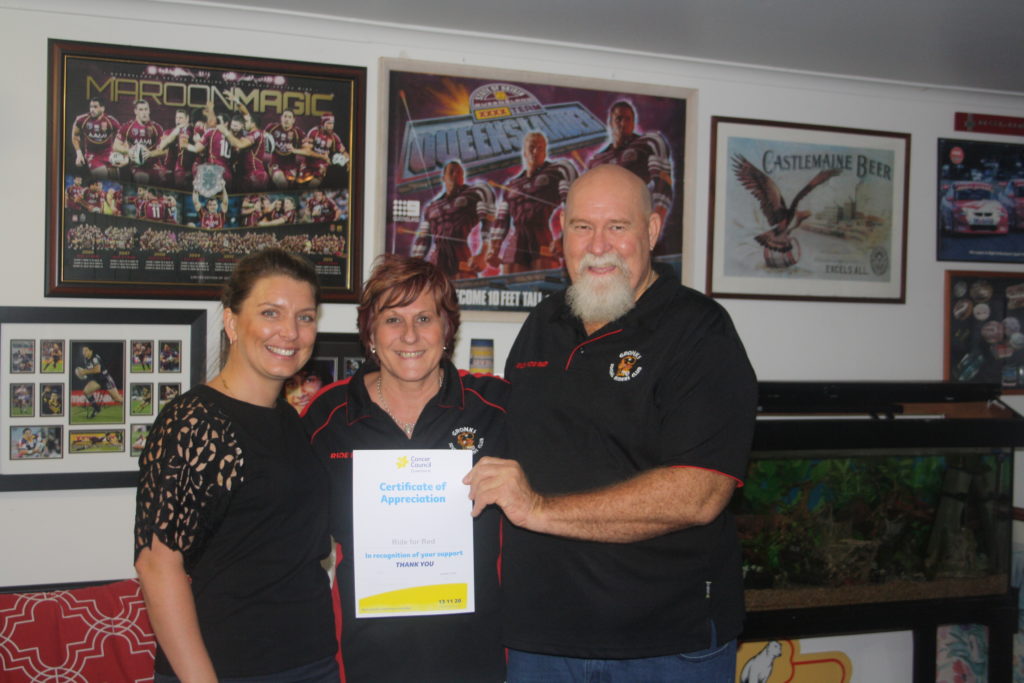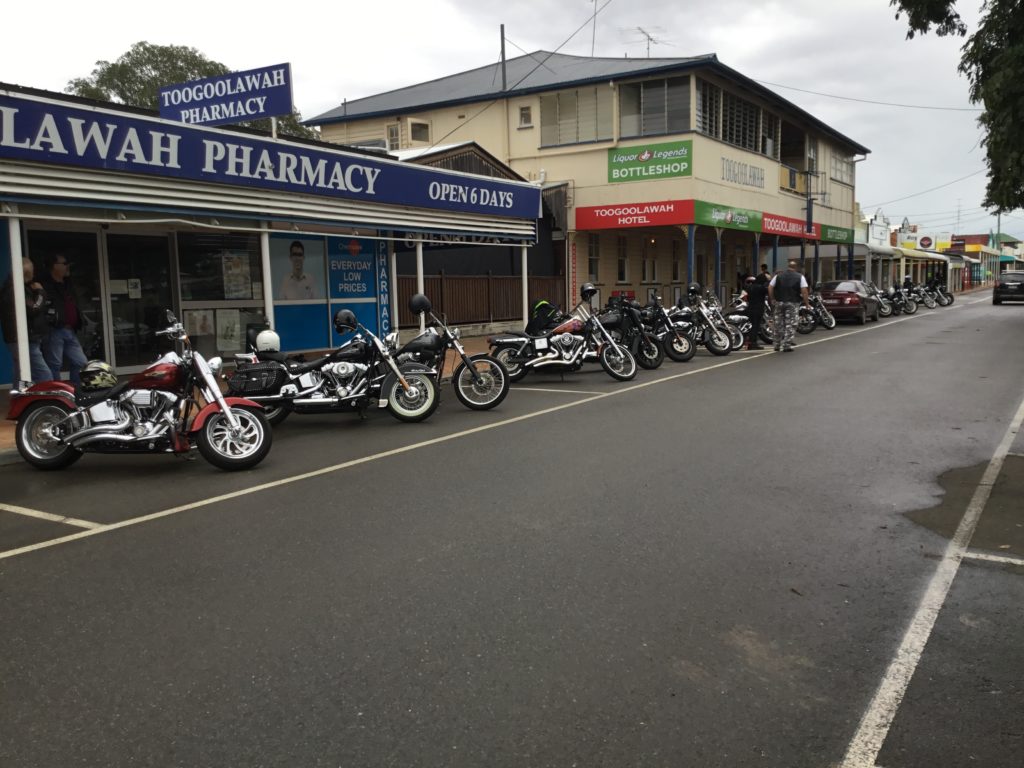 Cr Gaedtke looks forward to supporting Relay for Life being hosted by the Fernvale Lions Club. The event will be held at the Fernvale Sports Park on Saturday 28 September 2019. Cr Gaedtke would like to encourage businesses, community groups, fire brigades, schools and individuals to form a team to help raise valuable funds to assist the Cancer Council with their many obligations.