Kilcoy Sentinel Media Release 16 November 2017
Councillor Gaedtke encourages Pre-lodgement Development Application Meetings
This not a new service to our Council and the benefits are unlimited, therefore I wish to encourage all who wish to undertake any type of development to seek a meeting with Council's Town Planning staff.  The process which is voluntary, but strongly recommended, provides a number of opportunities for customers to raise queries and seek clarification or planning advice on development proposals.  The process will not indicate in any way the outcome of any subsequent assessment applications.  You can also request a copy of the record of the pre-lodgement meeting to ensure you are understanding the process.
The customer needs to understand that development applications may include other statutory/regulatory bodies, and are not limited to the following – Department of Main Roads & Transport; Queensland Urban Utilities, South East Queensland Water Board and Electricity providers.   The informal or formal service includes organising a meeting and emailing all relevant documentation through to the Council officer.  These steps are undertaken prior to the applicant officially lodging a development application.  The process will also assist the customer to understand Council's fees and charges, as well as timeframes with the development application.  Customers are encouraged to sit down with Council officers and discuss their application face to face.  I have attended pre-lodgement development application meetings, and I support the opportunity for customers to talk about the application in simple language and understand how to complete the necessary documentation and associated timeframes.  I have also attended meetings with customers, whereby the customer is confused or concerned by the process, and which can unfortunately result in changes to the development application and associated fees, charges and timeframes.
It must be remembered that Council has very strict timeframes to adhere to with every development application.  I strongly believe taking advantage of this opportunity will only assist to speed up the approval process and facilitate further development and investment in this great region of ours.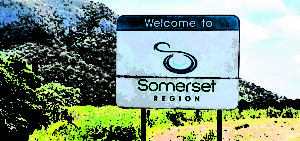 Open for business!