Editorial – Cr Gaedtke – Wednesday/Thursday 14/15 November 2018
Editorial – Cr Gaedtke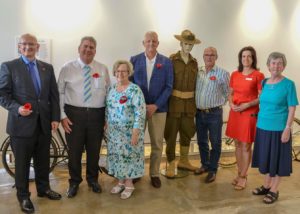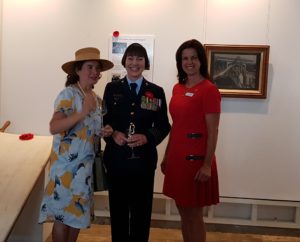 Community Spirit alive and well – Cr Gaedtke overwhelmed by community activities
Over the past month Cr Gaedtke has attended various events and functions that have been managed and organised by local community groups.  Cr Gaedtke said "I am totally overwhelmed by the professionalism, time, effort and costs borne by so many local community groups while organising their events".
Cr Gaedtke especially expressed her congratulations to the local groups who were successful in receiving funds through the Federal Armistice Centenary Grants Program, or through the Queensland Anzac Centenary Grants Program.  "These groups sought funding to undertake special events and/or projects to commemorate 100 years since the end of World War 1, and most projects will be everlasting, and will be acknowledged by our communities every year, come 11 November" she said.
Cr Gaedtke attended the Toogoolawah & District Historical Group's official opening of the curated exhibit and commemorative event, celebrating the legacy of local service men and women.  The exhibition contained very interesting original artifacts and information.  Around fifty energetic bicycle riders also enjoyed the exhibition, after riding from Esk and before continuing their journey on to Moore.  Cr Gaedtke and her husband John joined the group at Toogoolawah and completed the ride to Moore before enjoying a beautiful meal provided by Deborah of Old Church Gallery.  The odd beer or two was also enjoyed immensely after the night ride of around 28 kilometers.
The Fernvale Community Association's unveiling and dedication of the World War 1 Memorial was carried out by local school students.  The group also produced a booklet named Fernvale Remembers.  The booklet is the result of research carried out by members of the local History Group and based on the initial research undertaken by Mr Jeff Hewitt.
The Dedication of Memorial Drive was completed by the Lowood RSL Sub Branch and once again a moving commemoration was held.  With many children taking part in the commemoration, a very important message was acknowledged – Their dreams became your tomorrows.  All they would ask is that you should never forget what they gave.